Blog Archives
Live Oscars 2015 Feed
00:21: Here we go then! The 87th Academy Awards is upon us! Here at Black Ribbon we will be doing a live feed of tonight's Oscar ceremony starting from the Red Carpet which is happening right now!
00:31: I must admit, Margot Robbie is looking pretty damn fine on the Red Carpet tonight. Be sure to see her new film Focus this week! I will be reviewing it at the end of the week!
00:36: J.K. Simmons is looking pretty bad ass with that hat. Whiplash was probably my favourite of the best picture nominees and he is a dead cert to walk away with the Best Supporting Actor gong.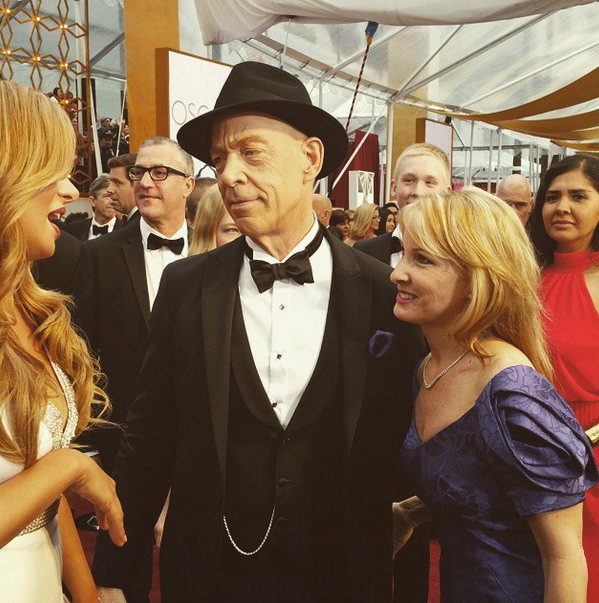 00:42: Probably my favourite picture of the night so far. The fake baby from American Sniper definitely should be in the Best Actor category instead of Mr. Cooper.
00:46: JENNIFER LAWRENCE UPDATE! Have seen no sign of J-Law or any cones for tripping.
00:55: Sherlock is here people!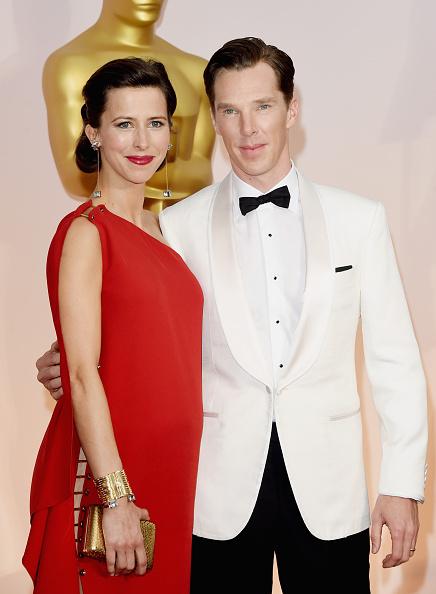 01:07: Okay. Lady Gaga looks like she has killed someone.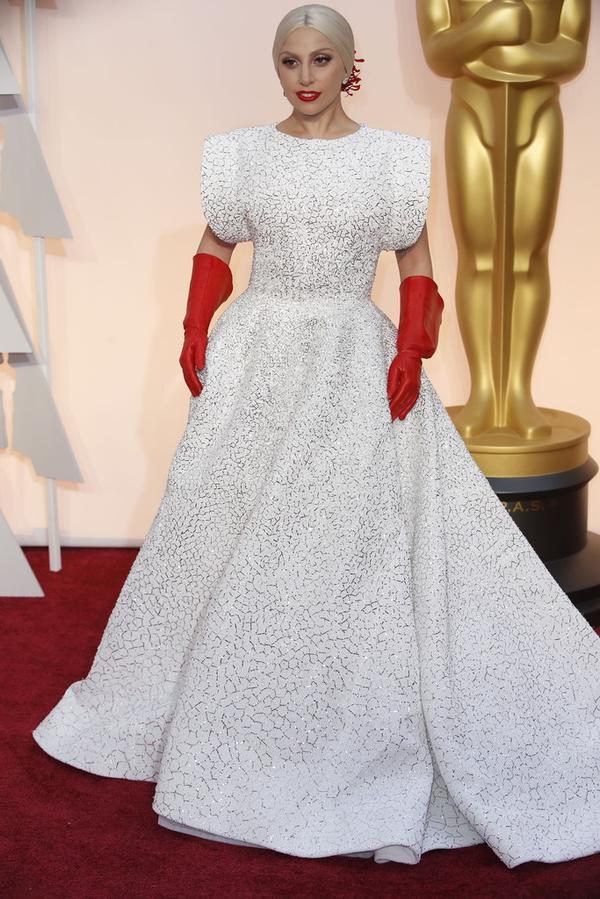 01:10: The love of my life has arrived. Reminding me of how amazing Interstellar was!
01:13: I think these three presenters on Sky should be replaced straight away. Alexa is just annoying. Noel needs to go back to Doctor Who and the other guy should be replaced by Mark Kermode.
01:17: With Pizzas being bought last year, what are the odds Neil Patrick Harris goes one further and orders McDelivery? Still hasn't come down the Plymouth yet…
01:22: Probably the best photo of the night so far. Emma Stone gorgeous as always!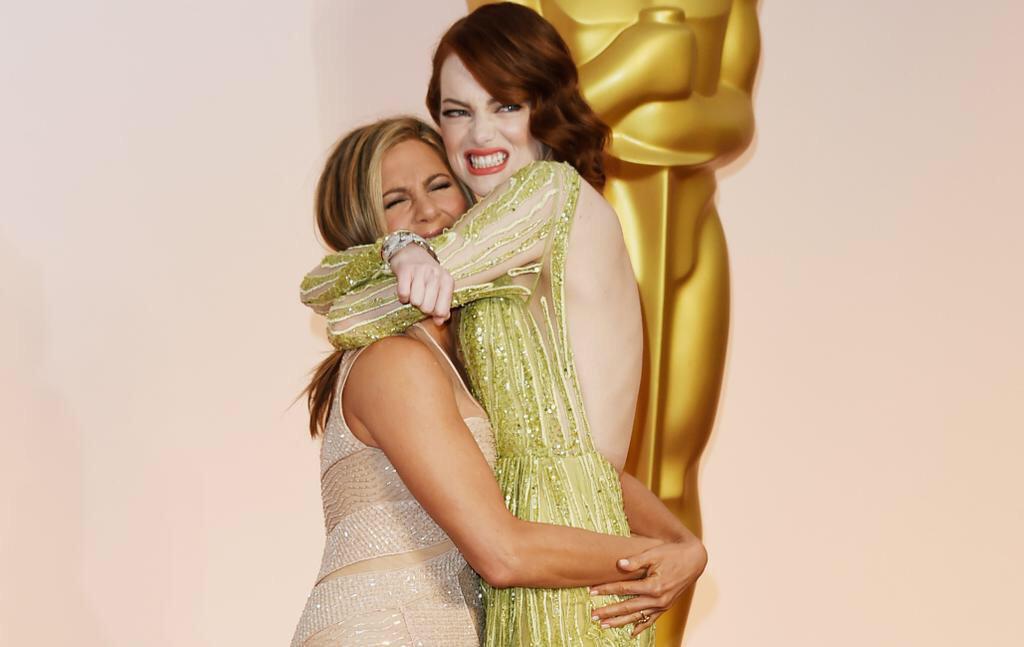 01:28: Umm John, get the hell off Black Widow. She's mine.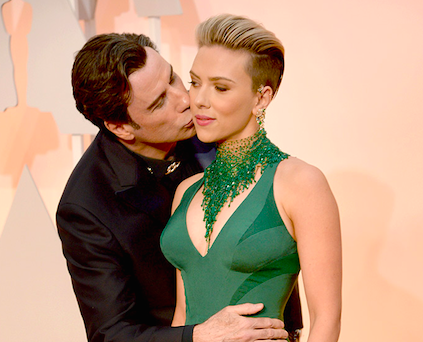 01:31: Cool. The Red Carpet is over. TIME FOR BUSINESS PEOPLE.
01:33: Ouch. Slightly racist beginning. But we carry on… Onto a rather comical-yet-slightly spoiler-ridden fashion! And Jack Black. Who always is amazing!
01:37: Apparently this ceremony is only being showed on Sky Movies (Which I thankfully have) which is rather disappointing for 75% of the world who can't afford to pay 70 pounds a month for such a privilege.
01:40: Ethan Hawke was looking like I felt after NPH started with a slightly racist dig. WTF
01:41: Best Supporting Actor is… J.K.SIMMONS!!!
01:43: Fully deserved. Absolutely loved Whiplash and gave it a rare 10/10. Even Miles is smiling like a little puppy. J. Jonah Jameson has stepped up. Although he has used the same joke as he did at the BAFTAS, that joke still rules. Don't worry J.K… I will ring my mum. Maybe not now though, may wake her.
01:54: Break One. Cup of Tea time. Summary so far? Glad J.K Won as it was fully deserved, but the ceremony itself has been a bit underwhelming with NPH looking a tad nervous with jokes (particularly the racist one) failing flat !
01:57: NPH seemingly looks at the audience for acceptance whenever he tells a joke. Not good. Hey its' Captain Kirk!
01:58: Best Costume Design is… THE GRAND BUDAPEST HOTEL
02:00: WOWOWOW A REESE WITHERSPOON JOKE ABOUT A SPOON
02:01: Achievement in Makeup and Hair styling goes to… THE GRAND BUDAPEST HOTEL
02:05: So, The Grand Budapest Hotel is doing well. Probably is my favourite Wes Anderson film to date so well done! In other news, NPH has failed to solidify himself as host.
02:07: Here is my man J.K. Simmons. Fully deserved to win.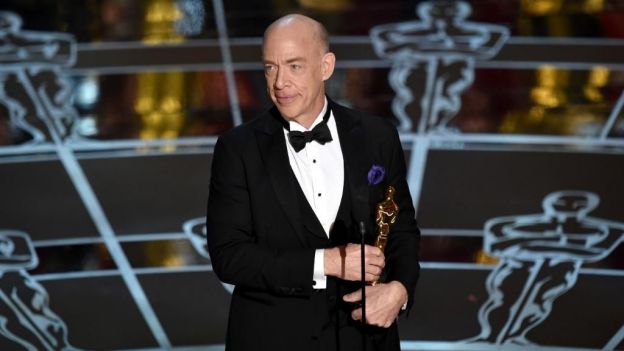 02:09: Blimey… Get the name right. Do not do a John Travolta NPH. That has been done already.
02:10: Best Foreign Language Film is… IDA
02:12: I love it that the music has not put this guy off. Fair play. Keep on going son… Take over from NPH while you are at it!
02:14: Nice trio of films there. Boyhood, The Theory of Everything and Birdman are all pretty damn good. Best out of the three? Boyhood. Which should win best picture.
02:17: EVERYTHING IS AWESOME
02:23: Sit rep. Hot Ribena has been replenished and the bakewell tarts have been consumed. Sugar levels need to be leveled even higher if I am to continue! Come on NPH. Wake me up…
02:25: Best Live Action Short Film is… THE PHONECALL
02:28: Blimey they are really getting everyone off quick this year. That poor guy only had about 30 seconds to speak about doughnuts! Anyway Best Documentary Short goes to… CRISIS HOTLINE: VETERANS PRESS 1
02:34: Oh Emma Stone you look lovely.
02:38: Another break time! This is worse than the Superbowl!
02:41: Best Supporting Actress is coming up! I think I picked Rosamund Pike but I think Ms. Arquette will have this one.
02:42: But first Best Sound which should go to Whiplash. And it goes to… Hold up we have NPH naked, Miles Teller and the gorgeous Margot Robbie first.
02:46: Best Sound Mixing goes to… WHIPLASH
02:49: Best Sound Editing goes to… AMERICAN SNIPER
02:50: Blimey, Sienna Miller looked gorgeous then. But she had Captain America next to her so that's her gone. Glad Whiplash has won another! Should win for Editing too!
02:52: Best Supporting Actress goes to… PATRICIA ARQUETTE
02:55: Emma Stone holding that LEGO Oscar was rather cute though… She should have won it just for that! And look at Ed Norton. He killed Lucy Beale.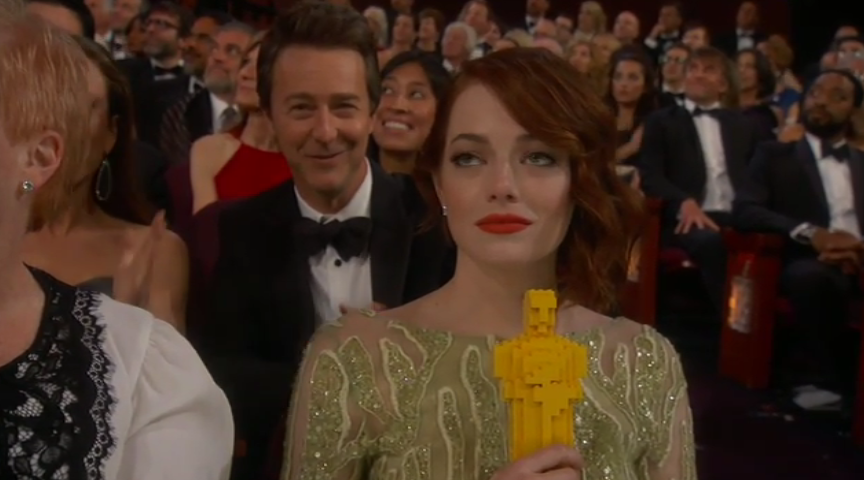 03:00 Into the first three hours of the day. And we have Rita Ora. Eugh… In good news Best Animated Feature is soon! Which surely features the most shocking oversight of this years' ceremony with The Lego Movie not being there.
03:03: Best Visual Effects time surely must be Interstellar. Absolutely beautiful. This decades 2001: A Space Odyssey. 
03:04: Best Visual Effects… INTERSTELLAR
03:05: I really do not understand why Interstellar hasn't had the love that previous Nolan efforts have had. I thought it was brilliant and on par with Inception and The Dark Knight. 
03:08: Anyway… Best Animated Short – Feast
03:10: Yes… THE ROCK
03:10: Best Animated Feature Film is… THE LEGO MOVIE
03:11: Jokes… It's Big Hero 6
03:16: I agree with the Sky panel. NPH hasn't been on form tonight i'm afraid. Bit awkward and not on par with Ellen from last year.
03:18: Ahh it is the Dick Poop culprit! I love this woman.
03:21: Best Production Design goes to… THE GRAND BUDAPEST HOTEL
03:23: Blimey, Wes and his hotel are doing incredibly well tonight! Are on course for taking home the most awards this year!
03:24: Sass personified. Idris Elba and Jessica Chastain! Both brilliant people! And awarding Best Cinematographer.
03:25: Best Cinematography… BIRDMAN
03:26: Hmm. I wouldn't say the one-take-cinematography was as ground-breaking as everyone says it is in Birdman, particularly when it was done years before in Hitchcock's Rope, but it still is a great film.
03:34: Sass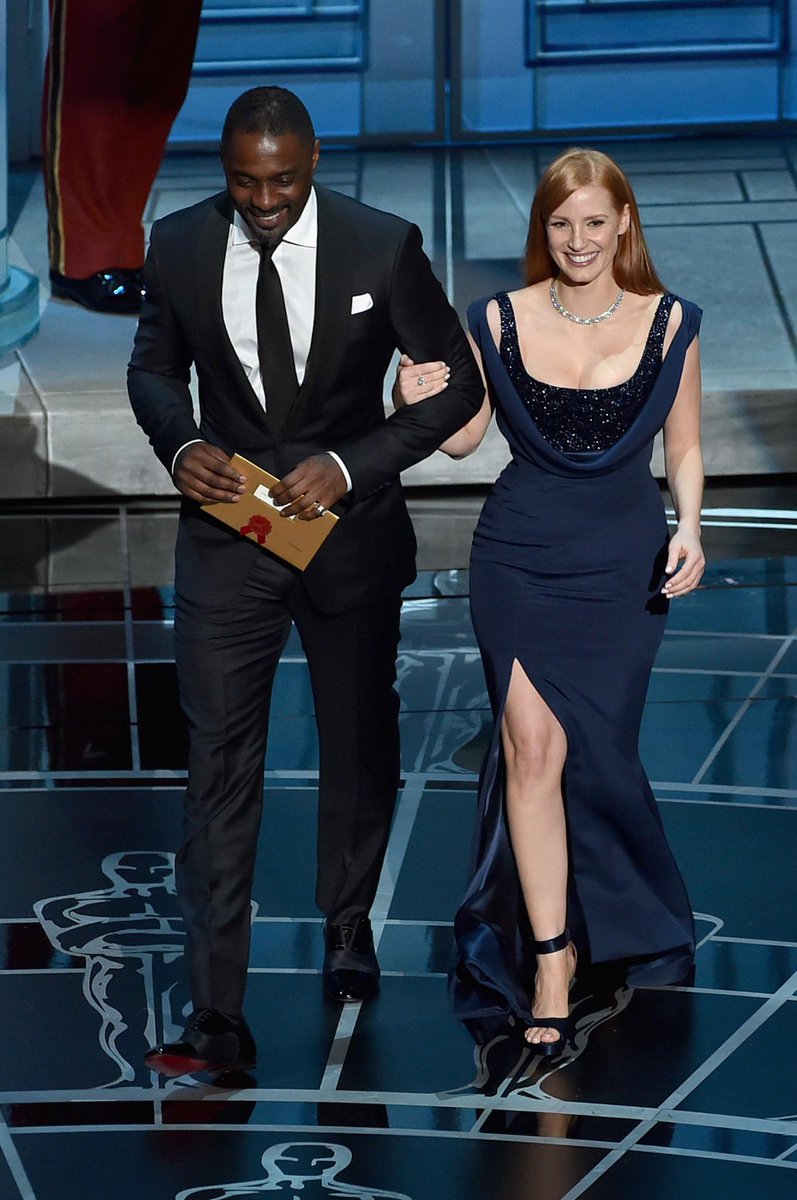 03:40: And break time. When normal service resumes I assume it's time to get down to the nitty-gritty side of this year's awards. Let's do this.
03:43: Time for Whiplash to win another award!
03:43: Best Editing goes to… WHIPLASH
03:46: Time to give some love to Whiplash. It is simply brilliant. Sorry if I keep going on about it but if you haven't seen it, watch it. Now.
03:50: Best Documentary Feature goes to… CITIZENFOUR
03:51: I'm ashamed to say I haven't seen Citizenfour yet! For all you UK viewers however, it is on Channel Four sometime this week! Sorry I'm a bit vague!
04:00: I do love a bit of John Legend. Especially that song he did for Django Unchained a couple of years back. Not too fond of this song for Selma though.
04:01: Here is Jared Leto. With a brolly.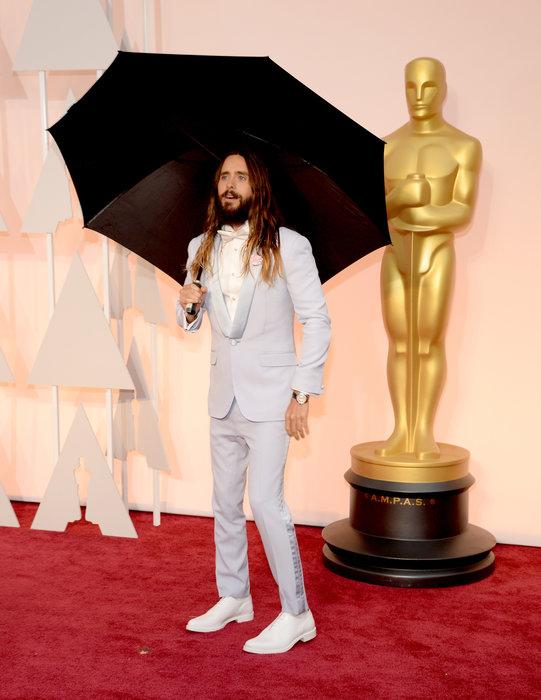 04:03: Bring on the tears! Even Chris Pine! AND A GOOD JOKE FROM NPH!!!
04:05: And the joke of John Travolta is over…
04:06: Best Original Song goes to… GLORY FROM SELMA
04:09: Very good speech from Mr. Legend and Common there. Best one so far… And it's going to be followed by Lady Gaga. Kill me now.
04:15: Boooooooooooooooooooo…. Get Muse on instead. Actually, it's not too bad. At least it has woken me up slightly. Time for Julie Andrews to out-sing Lady Gaga ten-fold. Go on. Do it.
04:22: Best Original Score goes to… THE GRAND BUDAPEST HOTEL
04:24: Wow. Wes is doing really well tonight. Might have to get around to seeing Moonrise Kingdom sooner than later.
04:28: Julie Andrews is 79. 79 people.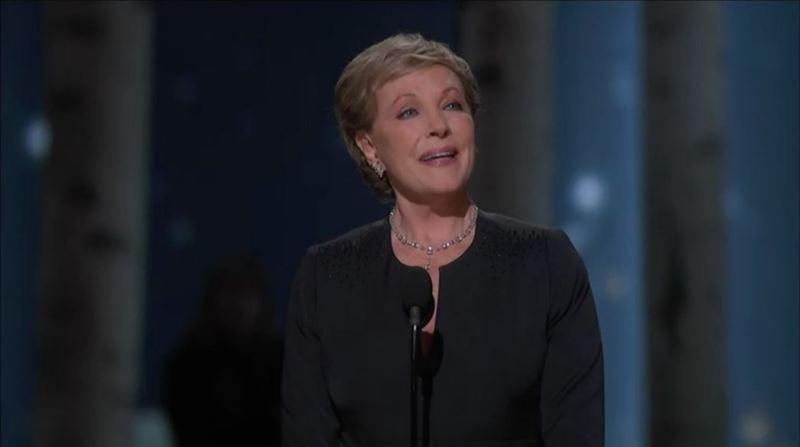 04:29: Time for one of the most tightly-fought categories so far. Best Original Screenplay.
04:30: Best Original Screenplay goes to… BIRDMAN
04:33: Oprah Time…
04:34: Best Adapted Screenplay goes to… THE IMITATION GAME
04:35: I'm glad The Imitation Game won something. Was a brilliant film with a beautiful central performance from Mr. Cumberbatch. It's a shame he won't win Best Actor.
04:41: Big hitters time!
04:42: Best Director goes to… BIRDMAN (Alejandro González Iñárritu)
04:44: Really thought it was going to go to Linklater for Boyhood. Can only mean Boyhood will get Best Picture instead.
04:48: The lovely Cate Blanchett is announcing Best Actor! Good times.
04:49: Best Actor goes to… EDDIE REDMAYNE (OR REDMAYBE)
04:52: I think Eddie is a bit excited! Bless him! Well deserved.
04:53: Nice beard Matt…
04:54: Best Actress goes to… JULIANNE MOORE (STILL ALICE)
04:57: Cannot judge as Still Alice is still yet to come out in the UK! Out next week in cinemas.
05:00: It's the big one! Best Picture time. Should be Boyhood. Might be Birdman. AHAHAHA.
05:01: Best Picture goes to… I WANT TO KNOW NPH!!!
05:03: Best Picture goes to… BIRDMAN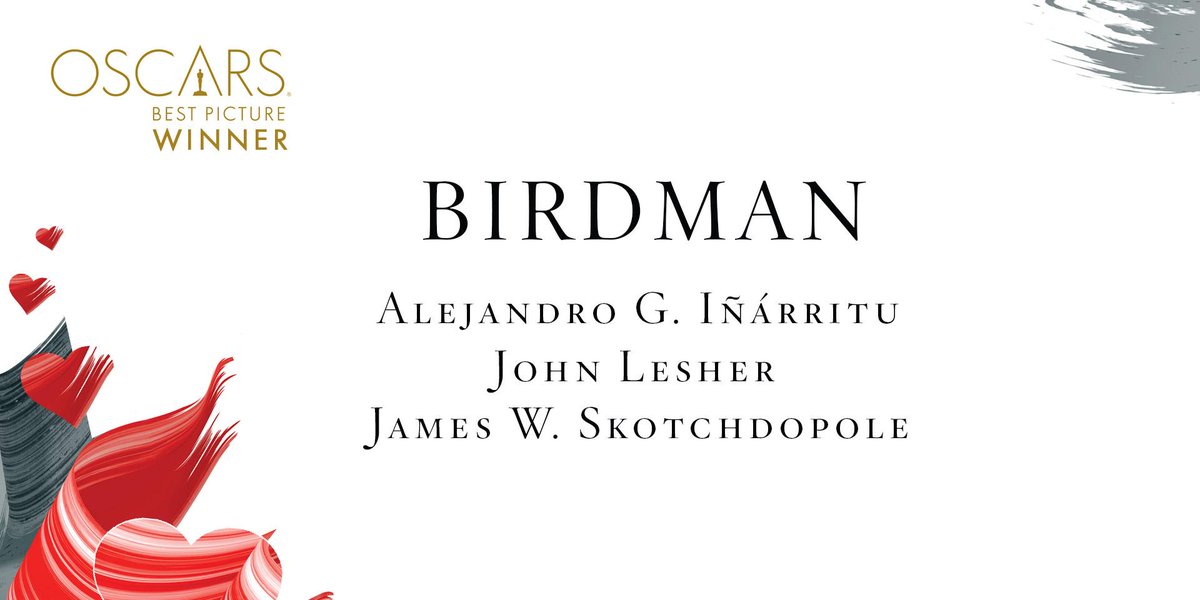 05:07: All in all, a pretty predictable Oscar ceremony with a rather awkward host in the form of Neil Patrick Harris. I'm glad Whiplash won a few awards but it was really Birdman and The Grand Budapest Hotel who did the best tonight. See you all next year… Here are the full winners list:
Best Supporting Actor – J.K.SIMMONS
Best Costume Design is – THE GRAND BUDAPEST HOTEL
Achievement in Makeup and Hair – THE GRAND BUDAPEST HOTEL
Best Foreign Language Film – IDA
Best Live Action Short Film – THE PHONECALL
Best Documentary Short – CRISIS HOTLINE: VETERANS PRESS 1
Best Sound Mixing – WHIPLASH
Best Sound Editing – AMERICAN SNIPER
Best Supporting Actress – PATRICIA ARQUETTE
Best Visual Effects – INTERSTELLAR
Best Animated Short – FEAST
Best Animated Feature – BIG HERO 6
Best Production Design – THE GRAND BUDAPEST HOTEL
Best Cinematography – BIRDMAN
Best Editing – WHIPLASH
Best Documentary Feature – CITIZENFOUR
Best Original Song – "Glory" from SELMA
Best Original Score – THE GRAND BUDAPEST HOTEL
Best Original Screenplay – BIRDMAN
Best Adapted Screenplay – THE IMITATION GAME
Best Director – Alejandro González Iñárritu (BIRDMAN)
Best Actor – Eddie Redmayne (THE THEORY OF EVERYTHING)
Best Actress – Julianne Moore (Still Alice)
Best Film – BIRDMAN